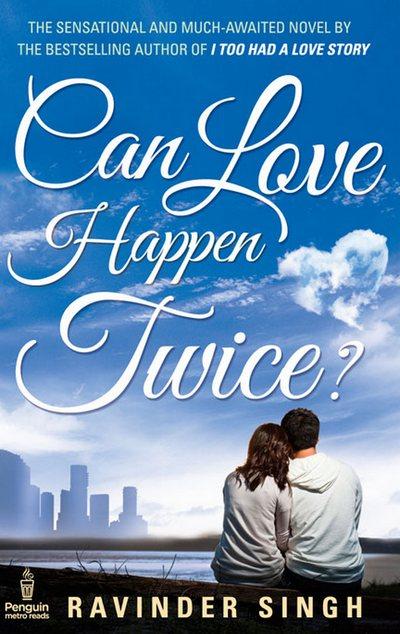 This highly anticipated sequel by Ravinder Singh is an emotional roller-coaster that bravely explores the highs and lows of love.
When Ravin first said 'I love you . . .' he meant it forever. The world has known this through Ravin's bestselling novel, I Too Had a Love Story. But did Ravin's story really end on the last page of that book?


On Valentine's Day, a radio station in Chandigarh hosts a very special romantic chat show. Ravin and his three best friends are invited as guests to talk about Ravin's love story. But surprisingly everyone apart from Ravin turns up. As the show goes live, there is only one question in every listener's mind: what has happened to Ravin?

To answer this question the three friends begin reading from a handwritten copy of Ravin's incomplete second book—the entire city listens breathlessly, unable to believe the revelations that follow.
My Review-:
I had read "I too had a love story" (the prequel of this novel) and felt the dept, emotion of author. So the very next month I ordered this novel from flipkart, completed reading this novel within one day and here are some points good as well as bad.
è
The starting or plot of the story was quite likable and this time he starts it in a different style.
è
After reading two books of him I think Ravin is caring type, which is the most adorable part but from the beginning I
didn't
like the female protagonist (simar) due to her pampering nature.
è
This novel indulges the essence of present day love and the concept went down bellow my expectation level but still I cried as I mentioned about my special attachment towards tragic romance books.
è
After reading few chapters of the story, I was wondering how come he forgets Khushi so easily and fall in love with Simar, which feels a little unnatural.
è
And the most confusing thing after so many negative critics, how come this novel has average of 3.35 out of 5 rating in goodreads. So he has still so many fan and followers.
Can love happen twice is the second novel of Ravinder singh, his debut novel made him the heart of millions. Here i think that the author may be wrote it forcefully because he has to. So the soul is missing in this book and so is his talent.
I will recommend this book to those who really want to know what happen to Ravin after that disaster and to those who are crazy about his whereabouts.
Nevertheless Ravindar singh is still one of my favourite authors and I am looking forward to his upcoming novels. I had bought "love stories that touched my heart" edited by him and these days I'm reading that, will soon give my review.
Thank you for stopping by, i read each and every comment. So leave a comment to improve me.