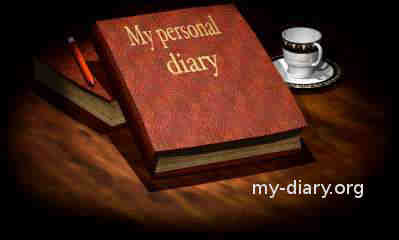 My hands were shaking and I was shivering. I was too afraid to face the reality that slam in my face. I did not know if anybody was saying something to me or not. At that moment I wanted to release my agony by screaming, yelling and crying, but my emotions was too mixed up that I desperately wished to run from the horror that engulfed me.
The news of my maternal grandmother's death had broken me apart. I looked around my surrounding; some were weeping, some were giving grief expression, some were saying hushed words. My eyes searched for my mama and she was there screaming loudly in pain. I decided to sit alone and stared at blank without winking my eyes. The truth was hard on me.
Memories started to play in my mind; some were diminishing and some were vivid. Her bed time stories, her hand made dishes, her smiling face I remembered it all.
I ran to the bathroom to look my mirror image. For the first time I was realizing the feeling of "something dearest lost". I wanted to sob, but could not. I wanted to scream, but my voice was not finding its way out. I gave a bitter laugh to myself. I was scared, frightened because if I broke down nobody can console me. "I'm strong" I convinced myself.
My papa ordered me to get grandma's stuffs from hospital. So I went to the room no 307 third floor, where my grandma was admitted before shifted to ICU. I saw her bag lay in the corner of the room. I tiptoed towards the bag, unbuttoned its chain and found four sets of clothes, a glass, a purse, a ring and ...a letter. The letter was addressed to me. I started to read
How are you? How's your study going on? Why did not you come here during durga puja? So did you like the teddy bear? Sorry I keep asking you questions. Don't stress too much for studies and please eat some vegetables because the last time I saw, you have lost so much weight.
From yours aai
Hugging that letter I cried and cried my heart out sitting in that corner of the room. Of course I loved that teddy bear I said myself. I didn't want anybody to find me. I wanted to spend some time alone which I was not allowed in that situation. I left from the hospital holding that letter.
Two n half years have passed I still cannot believe that my maternal grandmother is no more and I remember that day as the longest day of my life. Somehow I buried my emotions under deep inside me and I wanted to release that, so I share it with you (blog).
A message for my grandma, "I miss you so much grandma".