Ek Villain movie is based on the character Guru who is quiet, tough and ruthless boy, working for a politician, Prahlad. A dark past refuses to let Guru sleep at night until he meets a girl, Aisha. He falls in love with her, his life changes and he convinces Aisha to get married to him. Guru even quits his job and moves from Goa to Mumbai to make a new beginning with Aisha. Just when things seem perfect, she falls prey to an attack. ADVERTISEMENT Devastated, Guru starts hunting the miscreant and is shocked to learn of his seemingly innocuous and simple identity. Something is amiss and Guru is unable to place a finger on the precise problem. Who is the real assailant? Does Guru succeed in getting even with the assailant? And what is the motive behind her killing? The plot thickens as the astonishing mystery unveils and new realizations come to the forefront.
I had waited long for this movie and hoped to see it in cinema hall, but that failed due to my busy schedule. So I watched it today in my laptop and after that a broad smile was there on my face.
Mohit Suri's romance thriller is doing amazing on box-office. The first reason behind it is the attention grabbing trailers and the astonishing music generated hype for this movie, second reason is the mesmerizing acting and third reason is the time reverse narration that was too perfectly and beautifully.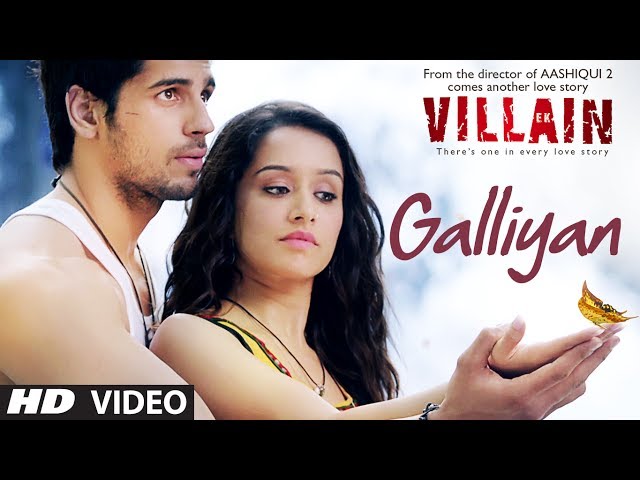 Ankit Tiwari has blessed this movie with stupendous songs like "Galliyan", "Banjaara", "zaroorat", " Awari "," Hamdard" each of the tracks is affecting and will leave an imprint in your mind.
Guru, a hardy, merciless character played by Sidharth Malhotra is a surprising revelation in this movie as you can see so much understanding in his eyes. He handles lot of complicated situation effortlessly and portrays himself as an angry young man. He proved himself as a promising actor and ready to take risk in near future.
Aisha, a fun-loving, cute and spiritual girl played by Sradha Kapoor performs in another movie which can increase her fan followings. She is natural and put enthusiasm in her performance. Her cute-yet-silly jokes sometimes makes you smile. This time Sradha's character is quite different than Ashique 2 which she portrays skilfully.
Rakesh played by Ritesh Deshmukh delivers his role efficiently. I have always seen him playing a comic role but this time he portrays himself as a sadist and intense character that has the grey sides as well as deep dark sides, which counts as a plus point in his carrier. The supporting casts have done an appropriate job.
Recently I read in an article that this movie is similar to a Korean movie I SAW THE DEVIL [2010], since I haven't seen the Korean one so it's fine for me. There are some facts like the female protagonist's fatal disease, remained unexplained throughout the movie and the thriller part was a little less as the scene can be predicted before it happens.
This movie is a whole package of heart warming characters, stunning music, promising screenplay and unique narration style which will capture you and compel you towards itself so I would recommend it to all. My rating is 4 out of 5 as it is a gifted movie and it will soon reach its mile stone at 100 crores club.
Thank you for stopping by, I read each and every comment. So please leave a comment to improve me.