Image from google
December, 1992
He was nervous and anxious; just like any guys before engagement night. He flew from Mumbai to Delhi today by taking five days leave from his office. The only problem was neither he nor she had met each other before. He had seen her in a photo wearing beautiful yellow saree. He had practiced so many times, how he will approach her tomorrow. He had to prepare well for tomorrow, to impress her.
[The next day]
He had stood in the center of the hall surrounded by his and her family members, waiting for her arrival. There she came gracefully with a smiling face. She started to greet everyone and eventually came in front of him. It was difficult for him to keep his eye out of her. "You look beautiful." he complimented and their eye met for some seconds before she made her gaze down shyly. That day they exchanged rings and after the ring ceremony they took the blessings from elders.
The event ended that day. Several months passed by and the day came, he was eagerly waiting for. After the marriage ceremony he came to his room where she was waiting for him. They sat next to each other; "Do you want to say something?" he broke the silence. "Hmm... What can I say?"She replied shyly. For the next couple of minutes they talked about themselves; their likes, dislikes, views and all that, never noticed when the minutes turned into hours.
"Can I ask you something?" She said with an innocent face. "Yes... Sure" He met his gaze with her. "You looked much better in the photo with a clean shave, but I haven't seen you like that apart from that photo. But it's your choice so I'm fine with it." He suddenly disappeared from her vision leaving her in utter shock. When she was regretting for saying such things, he rushed towards her with a clean shave face. "Now I'm looking fine?" He asked with a concerned look. She was too shocked to say something, and then a lovely smile came across her face. "Yes, dear... Now you look handsome."
P.s. - After that day my dad always keeps a clean shave face. Oops... It's a fiction with a little inspiration from my parents.....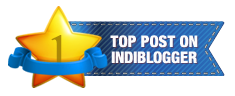 Requesting the following bloggers to also write on the #WillYouShave activity:
Vinitha Dileep
,
Anita S
,
Pratikshya Mishra
, and
Tapasi Palo
In the post that you write, you will need to mention that you were referred by me.
Suggested topics for males:
Missed chances: Stories or instances where you missed out on an opportunity because of a non-shaven face.
Luck or Confidence?: Will you leave your fate in the hands of destiny or will you step up and say yes to a well-groomed face to be at your best everyday?
#WillYouShave
Suggested topics for females:
An instance when a stubble came in the way of a man's chance to make a good impression.
An instance when a well groomed look ensured that they struck gold on an opportunity given to them.

Thanks for stopping by, I read each and every comment. So don't leave without share your thoughts....